2018 Is The First Official Year of Canada-China Tourism
This will bring more businesses to not only tourism industry.
Together Canada and China have officially named 2018 the Canada-China Year of Tourism (CCYT) with the goal of creating opportunities for increased travel between the countries this year. More visitors from China would be ideal for Tourism industry.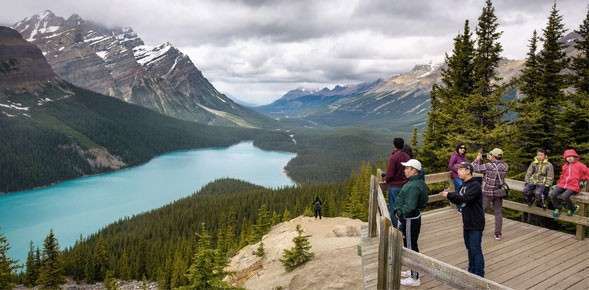 "We do sales and marketing attention in China year-round," said Shawna Lang, director of market development. "We're focused on finding the right customer whose going to come and enjoy the product we have today, and looking for those opportunities to help grow our long-stay visitors. It's really not dissimilar to any of our other strategies in our long-haul markets, but what's interesting about this, is just the extra attention from the Canadian government with that relationship. So yes, we're looking forward to what opportunities might be presented to us that can help with our strategy."
The initiative is an effort to showcase all this country has to offer travelers, and help the federal Crown corporation in charge of growing tourism, Destination Canada, hit its goal of doubling Chinese tourism by 2021.
One promising side effect of this Canada-China tourism year is that Canadian real estate market might foresee another year of boost. Since we don't limit foreign buyers, real estate market like Greater Vancouver area will definitely attract many Chinese visitors.